The 10th edition of infoShare - the largest conference on technology and new media in Central Europe held in Gdańsk, Poland
is behind us. This year, there was a record number of attendees from all over the world - nearly 5,000 people. This is the best proof that such projects are needed.
Three days of this year's meeting (18-20 May) were marked by sessions, lectures, workshops and networking. More than 100 speakers, 10 scenes, and accompanying side-events - even the most demanding participants had a lot to choose from.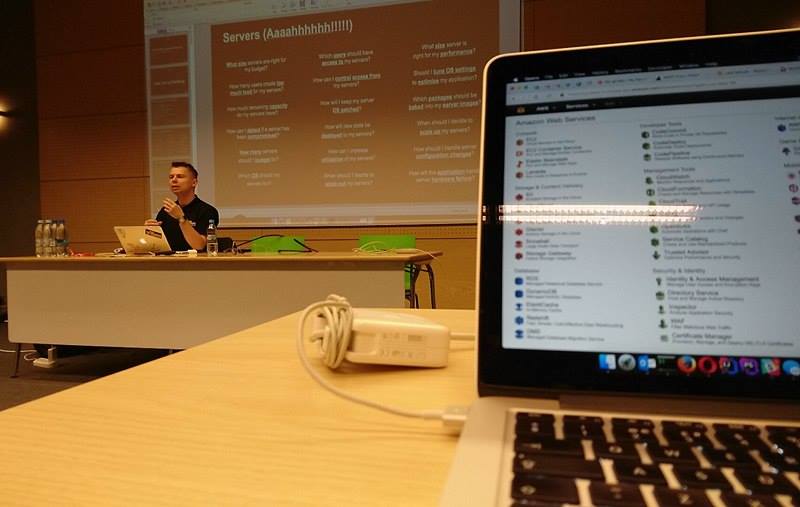 It all makes that infoShare attracts the most interesting names in the industry. Speakers, investors, managers of large companies, representatives of startups, universities. infoShare is the place where new friendships are formed, new companies created, new ideas for projects born.
This year you could see David Allen, the author of the business bible "Getting Things Done", Kevin Goldsmith from Spotify, Anthony le Roux from Uber, Peter Sunde Kolmisoppi from The Pirate Bay portal, Jon von Tetzchner, the founder of the Opera and Vivaldi web browsers or Linnar Viik, an experienced lecturer and a member of the European Institute of Innovation and Technology governing board. The speeches of Marcin Iwański, the creator of The Witcher video game, Michał Szafrański, a blogger and a specialist in saving money, Natalia Hatalska, a blogger and a specialist in communications or Piotr Konieczny from the niebezpiecznik.pl website attracted hundreds of listeners. Many times it was difficult to find a place in the largest two halls - Inspire and Tech.
An important part of the infoShare conference was a competition for startups organized in cooperation with the Gdańsk Business Incubator Starter. The main prize was €20,000. For the first stage of competition there were signed up 170 companies from 13 countries such as Ukraine, Russia, United Kingdom or Singapore. In the semi-finals there were 7 teams - Reality Games, Sup4Nav, Nexbio, vBionic, Deckard, Footsteps and Saas Manager. The big winner is Nexbio which deals with the improvement of methods of analysis of the DNA code for science and business.
And the winner of the #infoShare startup competition is the Polish #biotech startup Nexbio.pl. Congratulations! pic.twitter.com/eTUZMsbUCD

— EU-Startups (@EU_Startups) May 19, 2016
Preparations for the next edition of infoShare have begun. The organizers invite all to Gdańsk on 17-19 May 2017 and promise it will be even more interesting.